WINNER REIT of the Year – Singapore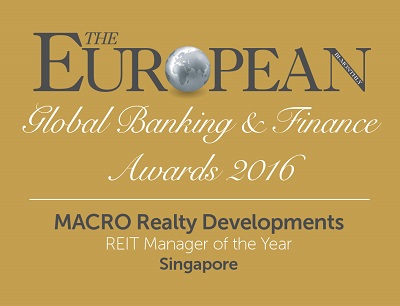 We are proud to announce that MACRO Realty Developments has been awarded the REIT Manager of the Year Award – Singapore 2016 as part of The European Global Banking & Finance Awards.
The European Global Awards recognises organisations and individuals achievements based on leadership, innovation and attention to sound corporate governance.
MACRO will be announced as the winner in the May / June 2016 edition of The European.
40 under 40 Nomination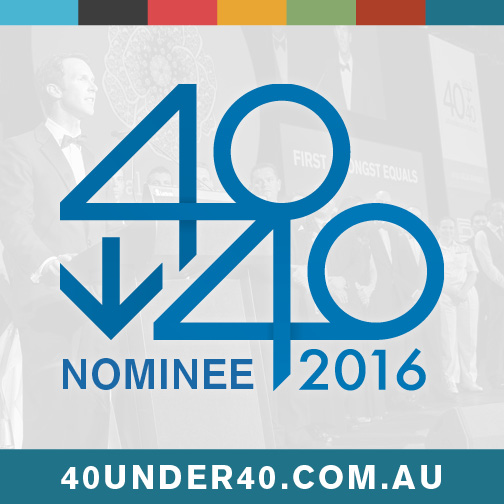 MACRO's Chief Executive Officer, Veronica Macpherson, has been nominated for the prestigious 40 under 40 awards.
Established in 2002 by BUSINESSNEWS, the 40under40 Awards program is designed to recognise and celebrate Western Australia's 40 leading business entrepreneurs under the age of 40.
The program recognises not only personal determination and commercial drive, but also the philanthropic pursuits that balance these young individuals' professional achievements, recognising the less public contributions to the welfare of Western Australia.
Each year, one exceptional business talent is selected from the 40 winners as the First Amongst Equals and becomes an ambassador for the program that year.
For more information visit www.40under40.com.au